Using that internet map editor is helping me plan the whole fucking game out better than handwriting shit, and I also put the maps in the Player's Manual.

Early access of the entire Chapter 1 coming July 15th. Complete list of updates for the demo:
-Rearranged the Bandit Camp map, gave Murag a bigger tent.
-Added maps of the Former Viridi Republic and Jadenbury to the Player's Manual.
-"Make" command in the scripts now has an optional amount parameter (not in demo).
-Still adding a lot more maps for Early Access (not in demo).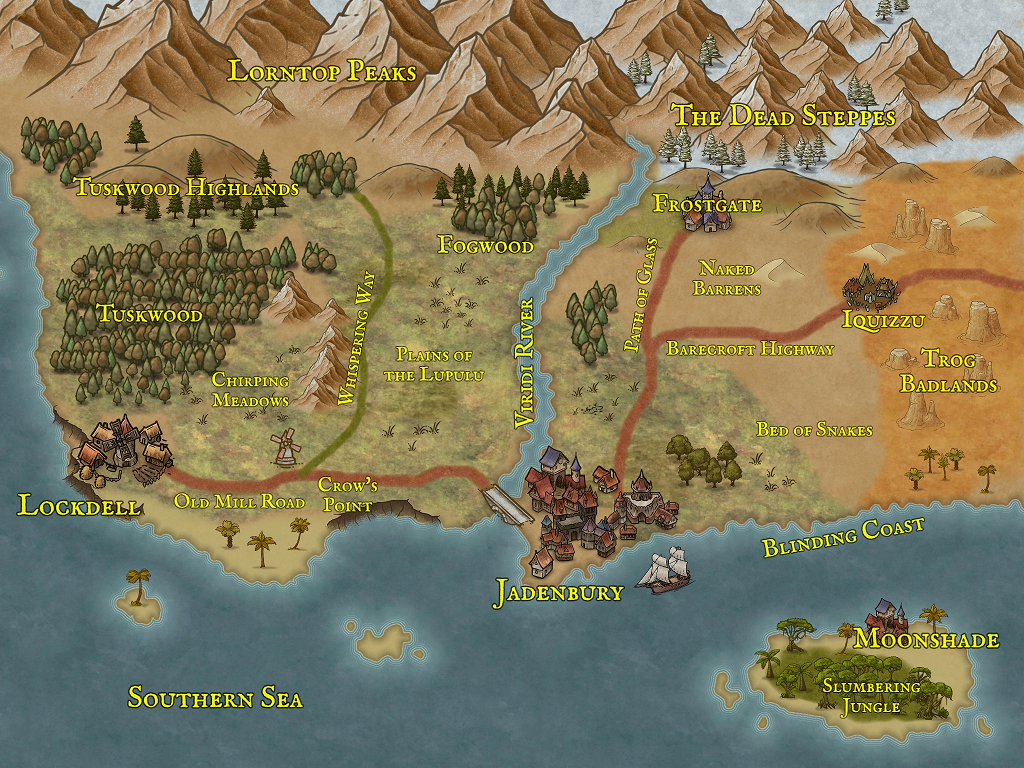 Files
Warlordocracy Demo v40B.rar
121 MB
Jun 10, 2022