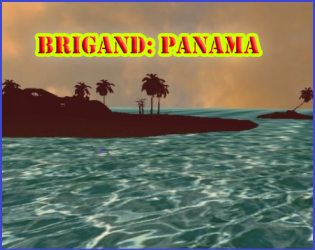 Brigand: Panama DLC
I just uploaded Beta 2 for Brigand: Panama on itch.io. It's probably going to take about a month for the stable Steam version. I'm playing it through for the first time right now (of course I've playtested all the parts separately).

It's $4.99, but you'll get all future updates on itch.io. I need playtesters before I put it on Steam with achievements, voice acting, etc. Since I have no money, I would like to offer a deal: you report one bug that I have never heard of before, I will give you one free Steam key when it's out as long as it's a bug I was previously unaware of. You find 5 bugs, I'll give you 5 Steam keys (max).
I wish I could have done this when Oaxaca came out, but the only reason people knew about my shit was because of Steam. Catch-22 is a bitch.
P.S. Also, some people are having problems with the launcher app. I'll fix it with the next patch. For now, if it won't open your preferred game mode, just change modes and launch, then change back.
Files
Brigand - Panama BETA 2.rar
126 MB
Sep 09, 2019